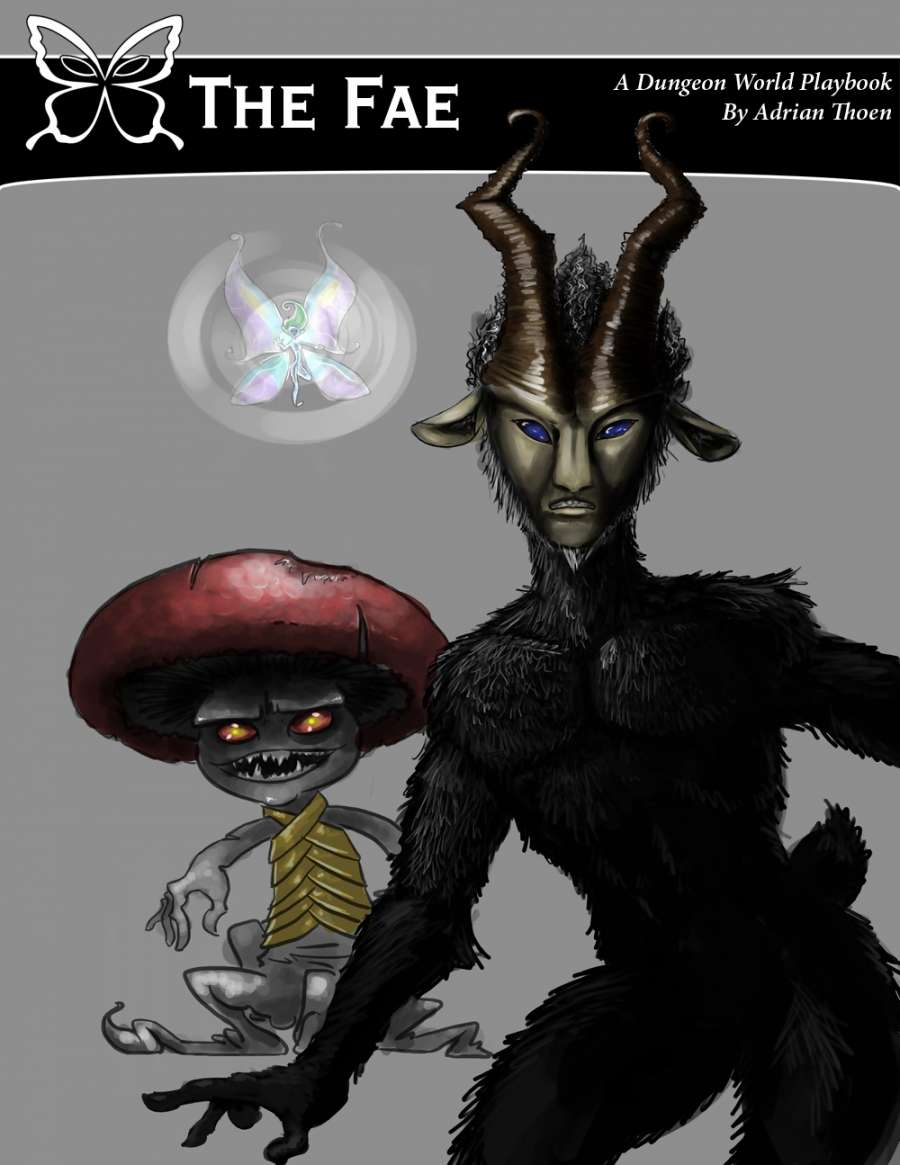 The Fae - A Dungeon World Playbook
Some might dismiss you as foolish or unreliable. Some may say you're nothing but a malicious trickster come to steal away their babies and their wives, and their husbands too! Some say you're a delightfully strange creature with motives and values that simple mortals could never comprehend.
Okay, so it's only you that says that last one. Nevertheless they're all probably true! Sometimes. Depending on your mood, the season, and the phase of Fair Moon.
You are a Fae creature, traveled from your mystical half-real land to explore the alien world of the mortals. Some may curse you, some may laugh at your pranks and antics, but one thing's for sure.
There's no danger of dying of boredom when there's a Fae around!
The Fae is a playbook designed for use with Dungeon World and Inverse World. As The Fae, you will be tricking your enemies with illusions, pranks, and tricks, blessing some with wishes, damning others with curses, and causing no end of mischief and trouble. But beware, every Fae has rules they must abide, and weaknesses that can cause them trouble. You will have to walk a fine line between causing trouble and solving it!
The Fae uses Drives and Aspects instead of Alignment and Race, an exciting new way to describe your character!
Drives and Aspects are an exciting new look at Dungeon world classes that comes from the creators of inverse World, the upcoming book that will have a unique setting for use with Dungeon World. Keep your eyes open for Inverse World!
This product is licensed under the Creative Commons Attribution 3.0 Unported License.


Purchase
In order to download this game you must purchase it at or above the minimum price of $1.99 USD. You will get access to the following files:
The_Seelie_Fae.pdf
322 kB
The_Unseelie_Fae.pdf
321 kB